Your pre-packed NIU Success Kits!
The hair loss business is hands-on, tactile and visual. Both, understanding and retention are maximized when subject matters are practiced with the right materials and tools.
That's why we created the exclusive NIU Success Kits, your pre-packed tool kits for success. Depending on the certification course you are taking, there are different NIU Success Kits available:
Every NIU member is encouraged to buy this kit to help with the practical application of what has been learned and to help reinforce the learning objective. This kit can be individualized based on your specific needs and requirements. Once you're registered, you will be able to purchase online any of the products below to customize your kit.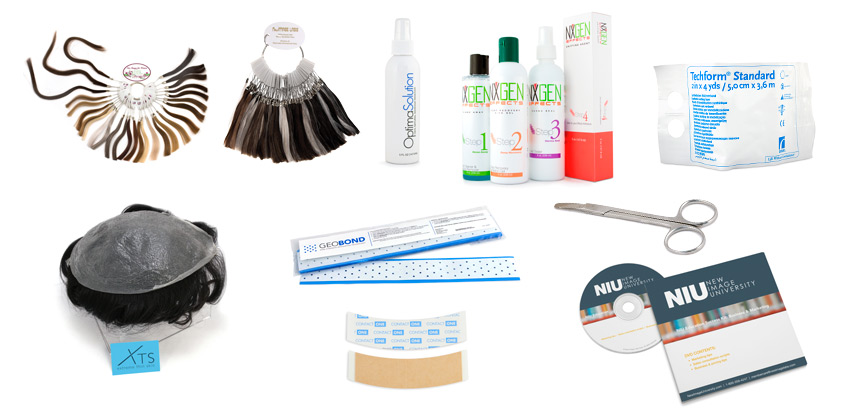 Every NIU member who has passed the Certification is encouraged to buy a customized NIU Business Starter Success Kit to get started in the hair replacement business. Our knowledgeable representatives are standing by to assist you in selecting the products you will need to begin servicing your clients' needs. New NIU members receive a 15% discount on their customized NIUBusiness Starter Success Kit. To purchase, call 1-800-359-4247.